Video Optimization Services Company India
Video is very important aspect of any search marketing campaign. Video optimization is the hottest trend in Search Engine Optimization industry. Obvious reason is that video watching technologies are available on computer, tablet, mobile phones and other handheld computer devices, makes easy for us to watch videos on almost any topic.
As you know that video provides both an audio and visual alternative for searchers. Therefore, RankOnOne create series of videos along with competent services for optimization and submission makes your business video extremely popular and often multiple-time watched.
Video Optimization Services
We create the videos and optimize it so that it can work better for your business. You can also send us your videos or your video channel for video optimization services. Our service ranges-
We set-up and brand the business video sharing account.
Uploading videos
Optimizing videos, keywords or creating transcripts
Embedding videos on website, social media channels or eNewsletters.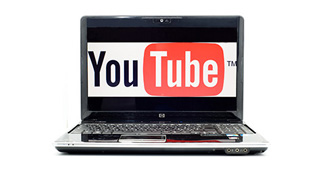 Benefits of Video Optimization Services
Visual Source of Information : A well-defined video is used to provide information to your target consumer about your company, brand, service, or product. It helps to enhance awareness and trust about your company that in turn generate more leads and sales.
Link Building : a correctly optimized video can give ample amount of inbound links from popular social sites such as You Tube, Vimeo, and Daily Motion, that let you reach towards millions of audiences.
SEO Benefits : Video can be optimized to increase search engine relevancy. Keywords and phrases can be used in titles and descriptions providing search engine spider food.
Brand Awareness : When we lay videos on high traffic social sites, it increases your brand recognition and brand popularity.
Blogging content/Viral Marketing : distributing new and important information content through your blog, it attracts huge number of consumers. It helps make your video viral and gives you more friend and followers. It also gives inbound and back links to your site that increases the page rank at a great extend.