Local SEO Services Company India
Local SEO is a particular type of search engine optimization (SEO), focused on using techniques for improving the visibility of local businesses, products and services on search engines like Google™, Yahoo!™ and Bing™
Customers are now relying on local and mobile search engines and directories for visiting and finding business nearby. Our Local SEO Services are designed to put your business on the map and your brand image in the front of your audiences to drive more business and traffic for you.
What we offer for Local SEO Services
Our professionals claims and optimize local pages with product images, videos and description.
The experts optimize your product/service presence over many local directories.
Monitor reviews and rating on review sites.
Measure and monitor Google and directory ranking, impressions and profile views.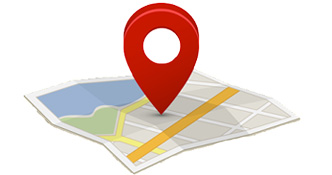 Overcome a Google Penalty and drive up your website into a strong and profitable position with Link auditing, removal and recovery services.
Simple, affordable and effective ways for local search engine marketing
Local search engine optimization
Social media marketing
Search engine marketing
Local business directories submission
At, RankOnOne, we utilize a set of proven techniques and strategy to submit and regularly update your business information local online directories. Moreover, our professional continuously resubmits your information to achieve the highest possible position in the map result. Mapping features is also available via mobile and tablet search result, that makes local search engine optimization three times more effective for you.
Pay-per-click program is managed by experts, certified by Google Adword. So, they construct your way for your local business to attract quality traffic through Google Adword. If you want to get your business noticed in local search directories, you cannot do it without an experienced local SEO company. Local SEO makes you site highly visible on local search result. We drive your site naturally, for earning the top spot on Google, Bing and Yahoo. It is vital for your business to be placed in the maps and organic search result, if you are involved in Local Business. Now, over 50% searches are done on mobile and local directories, no in search engines. So, with Local SEO services, easily find your potential customer.