Link Audit & Removal
The main purpose of Google's Penguin 2.0 update is to reprimand the websites, which spam the web and to appreciate those implementing authentic SEO strategies to gain online establishment. Building website authority with original and informative content, helps gaining Google's attention right way and boosts up your search engine ranking. Penguin 2.0 is mainly targeting link spamming and hacking. At RankOnOne, we implement effective search engine optimization techniques, help improving your search engine page ranking and avoid the catastrophic effect of the algorithmic update.
What we offer for Link Audit and Removal?
Focus on original content
Avoid over-optimization
Check for bad neighborhood
Remove harmful back link
Don't believe in unusual link building
High-quality quality inbound link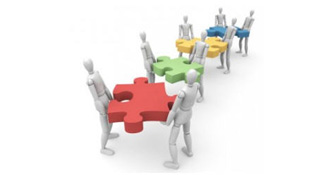 Some people have misconception that if they mask their site with formal bad link building process, they can get huge stream of visitors. However, it cost you much more money in long run, without any guarantee of giving RESULT. Instead, we use link removal and link auditing service for eliminating negative back links and Google's disavow tool.
Overcome a Google Penalty and drive up your website into a strong and profitable position with Link auditing, removal and recovery services.
Benefits of back link audit and removal services
Regain and improve your original ranking: deleting negative back link steadily improve your search ranking and set your site on the right track.
Save lot of time: Concentrating on link removal work, you can continue to run day to day operations without any hassle such as bad back link, spamming, hacking and others.
Stay updated & monitors our progress: We offer full information to the client that at what stage we are working for your website. So, you can stay updated and monitor our progress in website auditing and link removal.
Work happily with Google: If you're currently being penalized by Google, whether it was your fault or not, don't worry! With our back link audit and removal services, you can be in good for Google and reap the high ranking position again.