Online Reputation Management Company India
Your REPUTATION is everything for you! RankOnOne SEO Company India, offer full service ORM (Online Reputation Management) for all size companies. If your personal and company's search result are facing problems like outdated information, unfair comments, competitor slander, we are the best service provider for you.
What is reputation management?
Reputation management is the understanding or influencing of an individual's or business reputation. Companies are mushrooming every day, so the advancement of computing, internet and social media sometime leads to issue of search result. Your company's search result can be faking, misleading and inaccurate that can spoil the reputation of your company in online business market.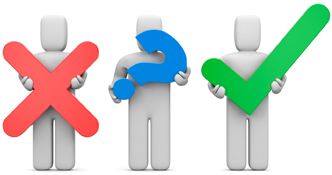 Online Reputation Management (ORM)
Online Reputation Management (ORM) is the process of managing the perception prevalent about a corporate entity or even an individual on the internet, web based networking site, social media and search engine result pages (SERPs).
How it is different from Search Engine Optimization?
Although, Online Reputation Management is related to SEO and uses many of the same technique, yet has DIFFERENT GOAL from SEO. The technique primarily aims to promote the positive or neutral content about an entity-brand, company or an individual.
What we do in Online Reputation Management (ORM)?
Strategy Development- do you have online reputation problem? We can help you! Our professionals create custom strategies for managing disgruntled employees, sneaky competitors and other spam.
Software Solution- we use online reputation monitoring and management tools for reputation management. You can consult to our team on which tool is perfect for your budget, brand and resource.
Professional writing solution- the content we write for your campaign is written by USA and UK based professional writer.
No long term contract- we also offer month-to-month contract facility for our client and you are completely free to break the contract anytime.
Whether you own a small or large enterprise, it is necessary to sustain and keep up good reputation both online and offline. Good reputation helps in gaining higher profit, gain and business leads. A good or bad remark can make or break a brand. Online reputation management generates better public relation and improve SEO ranking.